This past May 16, I had the great pleasure to perform at the Music Gallery in Toronto for what was billed as their
last "world music" concert
. I was in residence in Toronto for a few days prior to the concert, to collaborate with master tombak player Pedram Khavarzamini. It was truly inspirational to work with a musician of such knowledge, talent, and innate musicality. I also finally had the chance to play with fabulous dilruba player George Koller. After a few days of rehearsal, the concert was a magical experience for me; what a joy to perform with such amazing musicians! Also, what a luxury to be able to be in residence, rehearsing at the Music Gallery.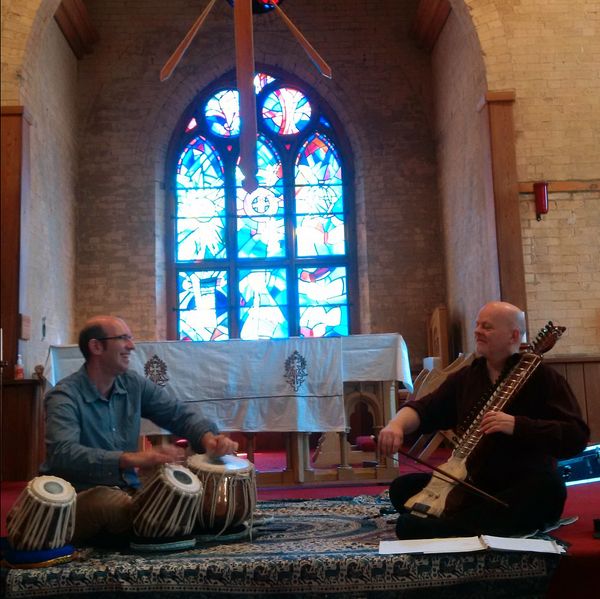 In rehearsal with George Koller on dilruba.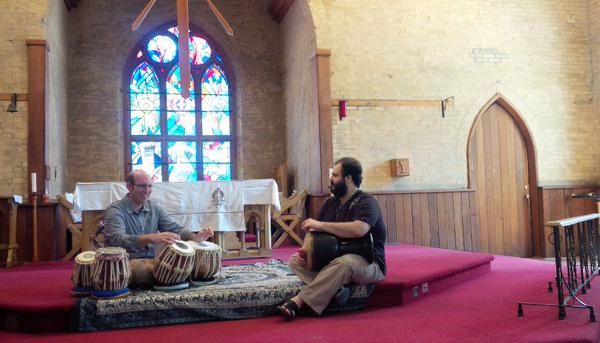 In rehearsal with Pedram Khavarzamini.
I opened the concert with a new take on a traditional Teentaal tabla solo, accompanied by George on dilruba. I had a new idea for the solo, and asked George to accompany, using four different raags. He was game, and working together, we found a way to seamlessly weave together the garland of lehras. Using different raags for different sections of the solo provided different moods for the different compositions, and while definitely not traditional, I believe it worked well. This is an idea that I'll definitely be developing more in future. I concluded my segment with a performance of Tawnie Olson's 
Something to Say
, a piece that I've been enjoying performing quite frequently over the course of this past year.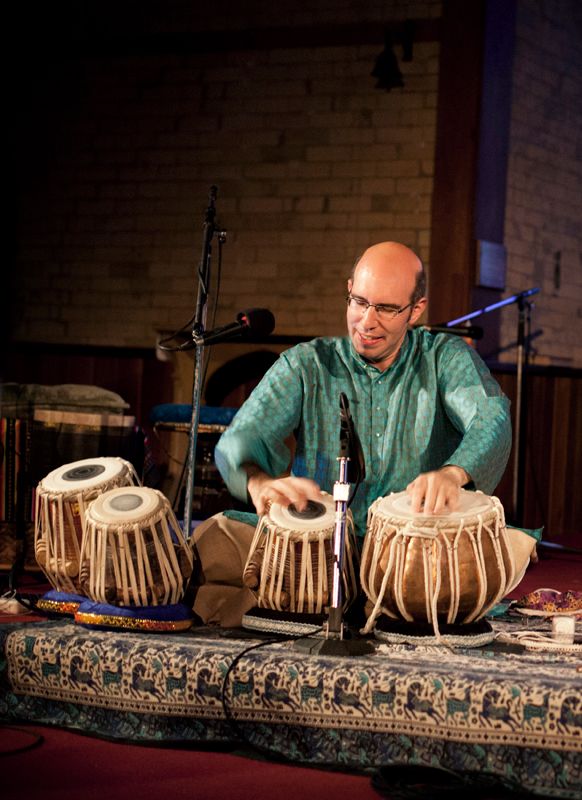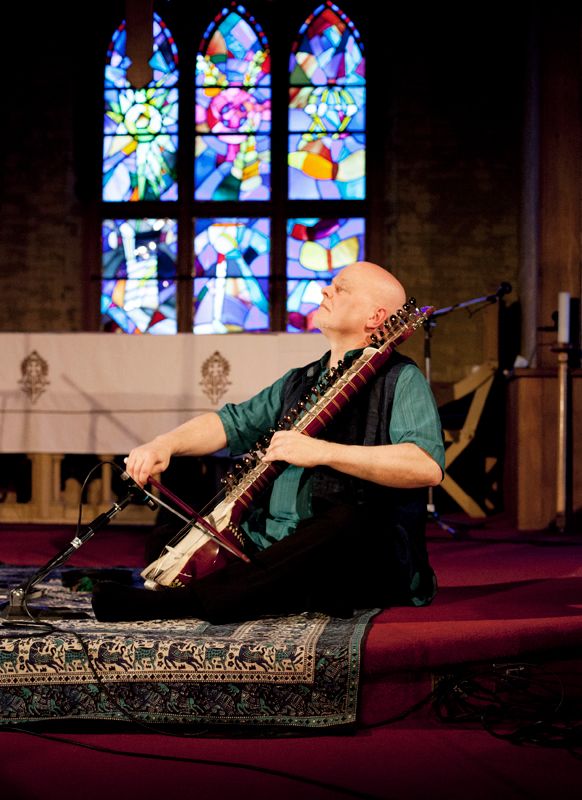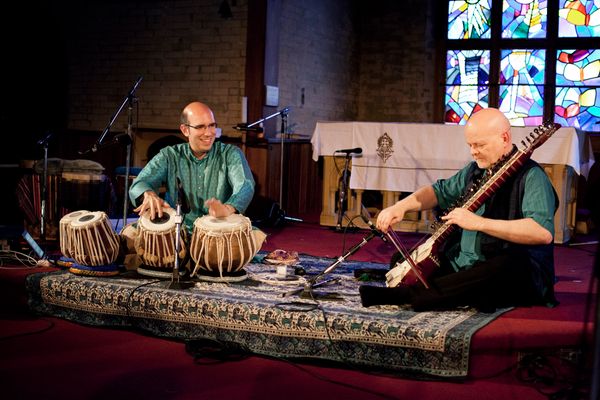 Pedram followed with his set, beginning in an intimate duo with Araz Salek on tar. He was later joined by his dynamic percussion group, the Varashan Percussion Ensemble, with AliNima Madani, Hamasseh Daneshzad, and Amir Manbachi. Beautiful music, and expertly played.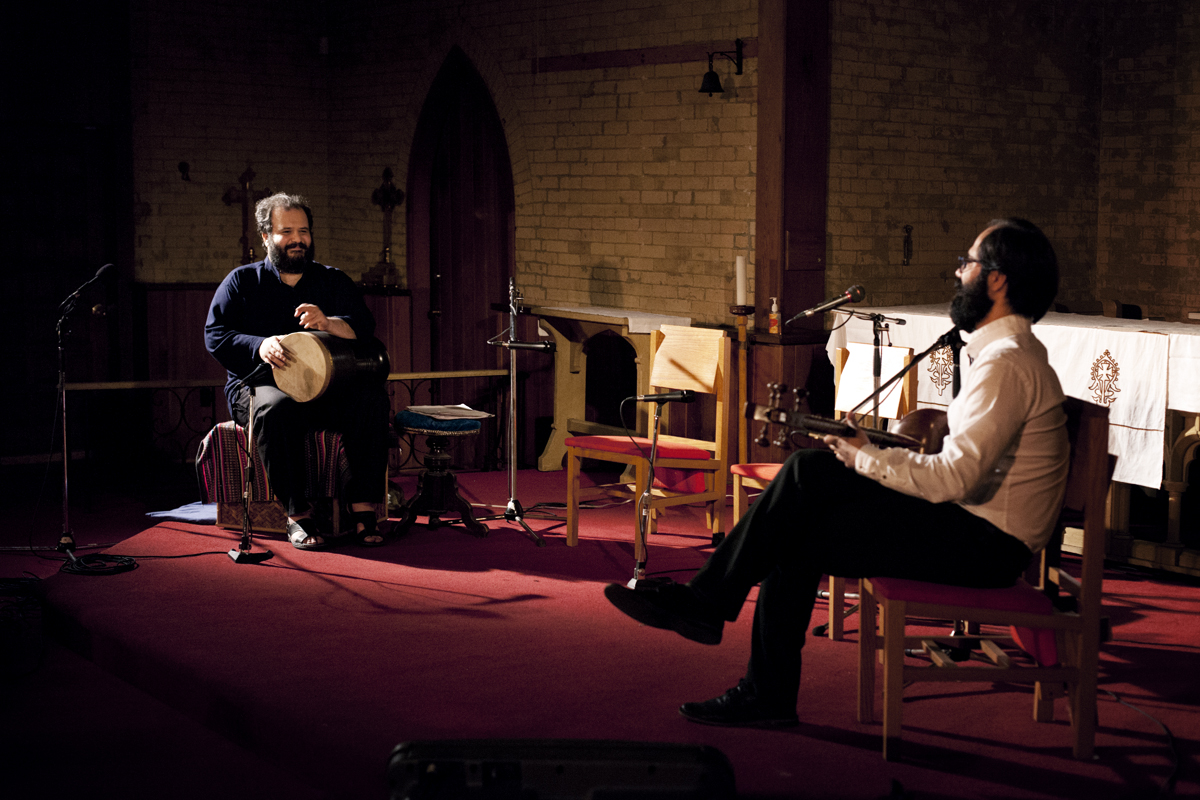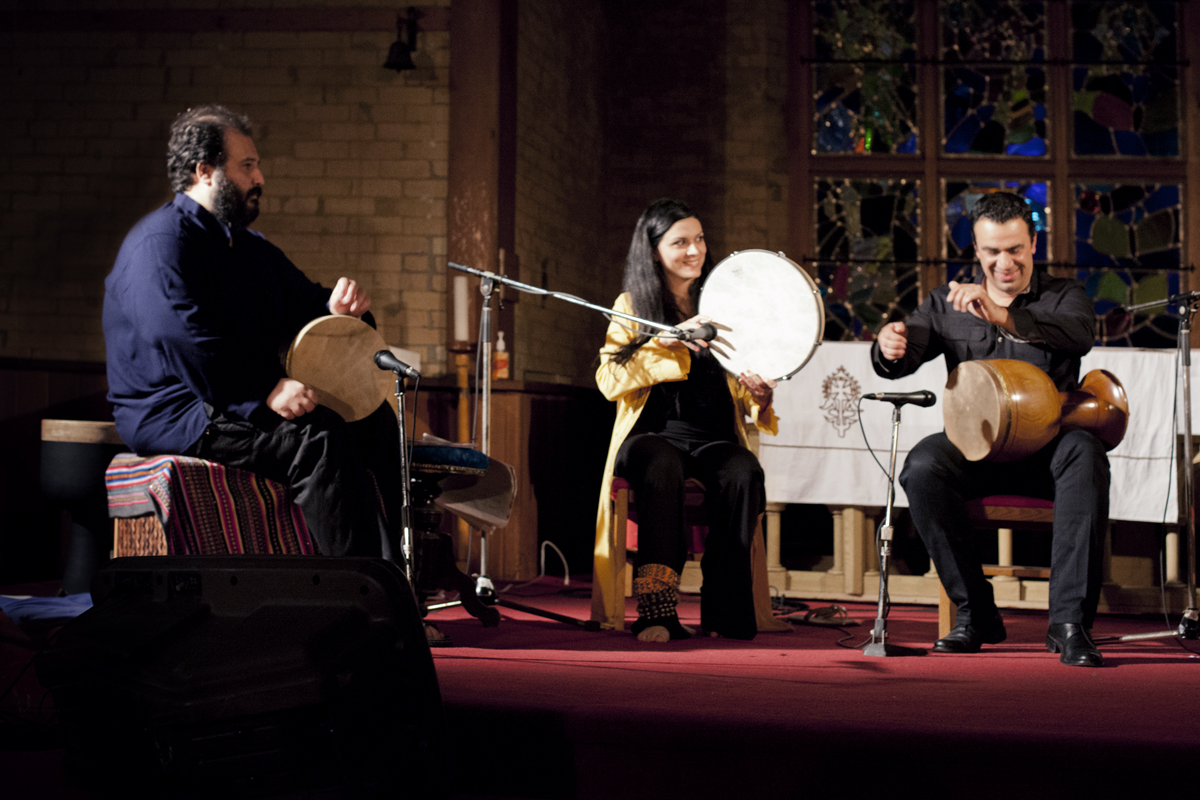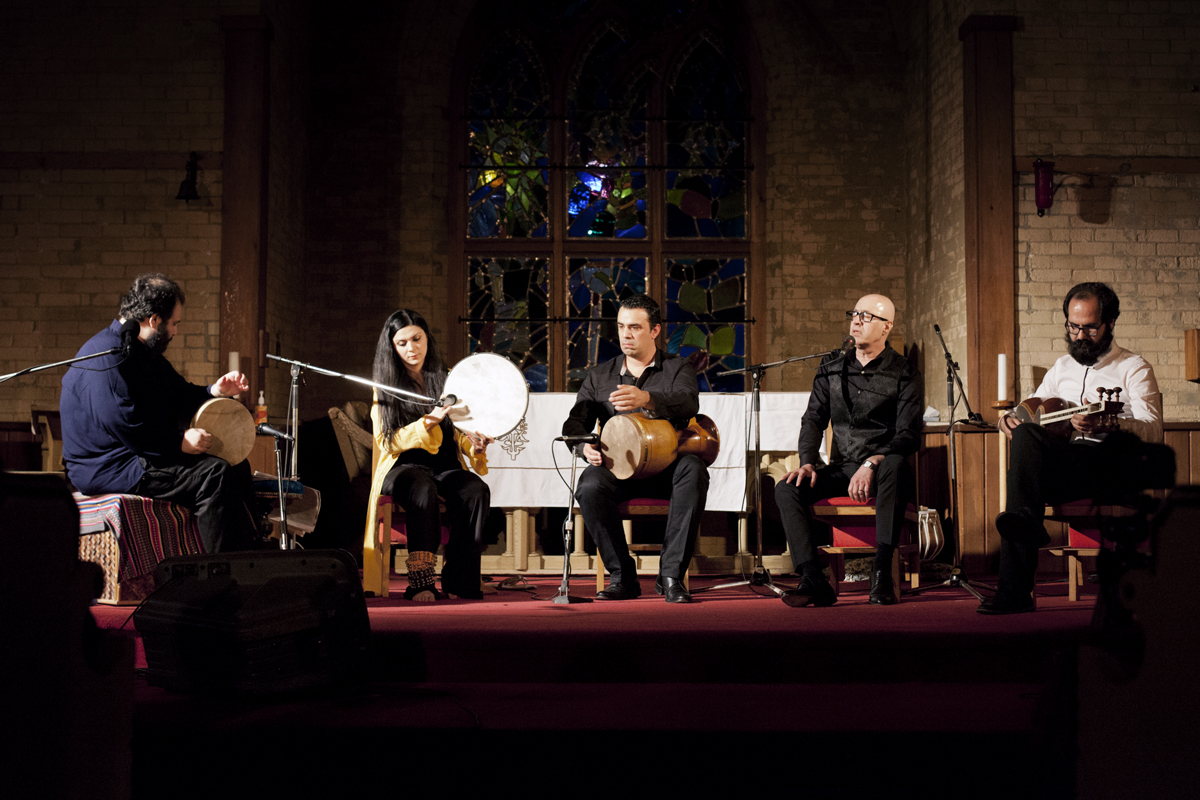 Finally, Pedram and I concluded the concert with our collaborative piece. Having just met a couple of days before the concert, I think we did quite well! We composed some rhythmic themes, in addition to trading short solos in Rupaktaal (7 beats) and Teentaal (16 beats), ending with a big unison composition and tihai, borrowed from the kathak dance tradition. Below, you'll find the audio from that duet performance.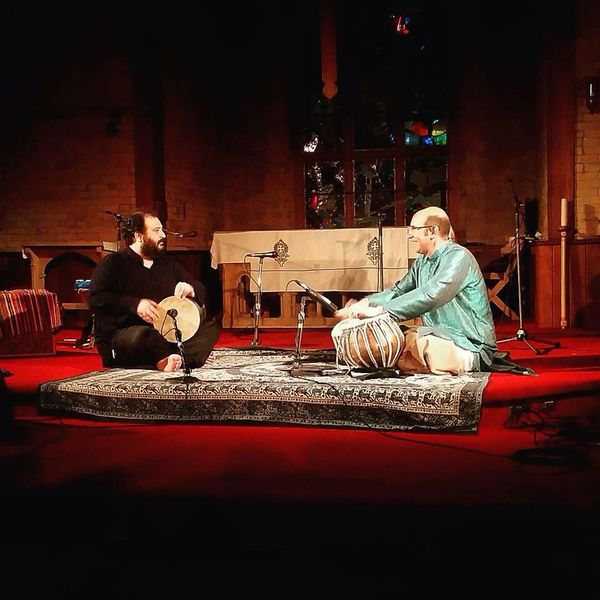 Collaborative performance with Pedram Khavarzamini. Photo by Negin Nowtash.
While in Toronto, I also gave a workshop on composing new music for tabla at the Canadian Music Centre. Thank you to the CMC for hosting!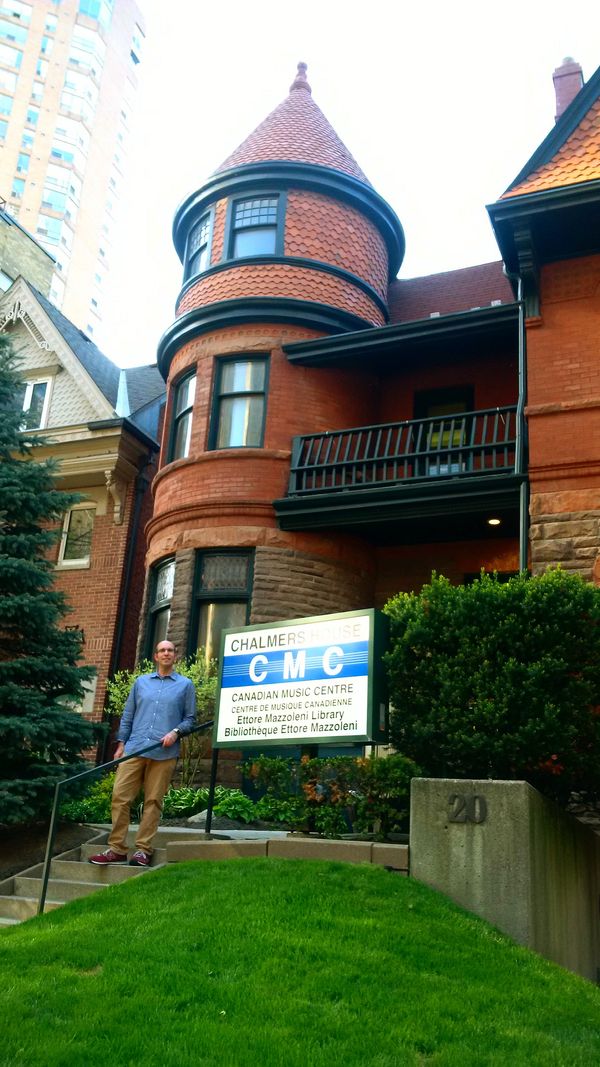 All in all, a very inspiring few days of music making!
Thank you to Claire Harvie for the Music Gallery concert photos.