This was the fifth year of my
annual summer tabla workshop
.  Wow!  My goal is to continue the tradition of annual workshops begun by my Guru, Pandit Sharda Sahai-ji. He taught 26 annual summer workshops between 1979 and 2008 in a variety of cities, including Toronto, New York, Tucson, Miami, and Montreal, typically lasting two weeks, though sometimes longer. As always, it was an intense week, packed with tabla classes, group practice sessions, and listening sessions. Students came from as far away as Halifax, NS and Orlando, FL. I was also glad to welcome our first scholarship attendee, Gorka. It's really great to see that there is such a strong interest in tabla here in Montreal!
There was much progress made by all over the course of the week. I especially enjoy the group practice sessions, as that's where all levels come together. The focus in on technique, and we work through a number of exercises over the course of each two-hour session. Everyone pushes their individual limits, encouraged and motivated by the group. It's quite the chops workout, and great fun!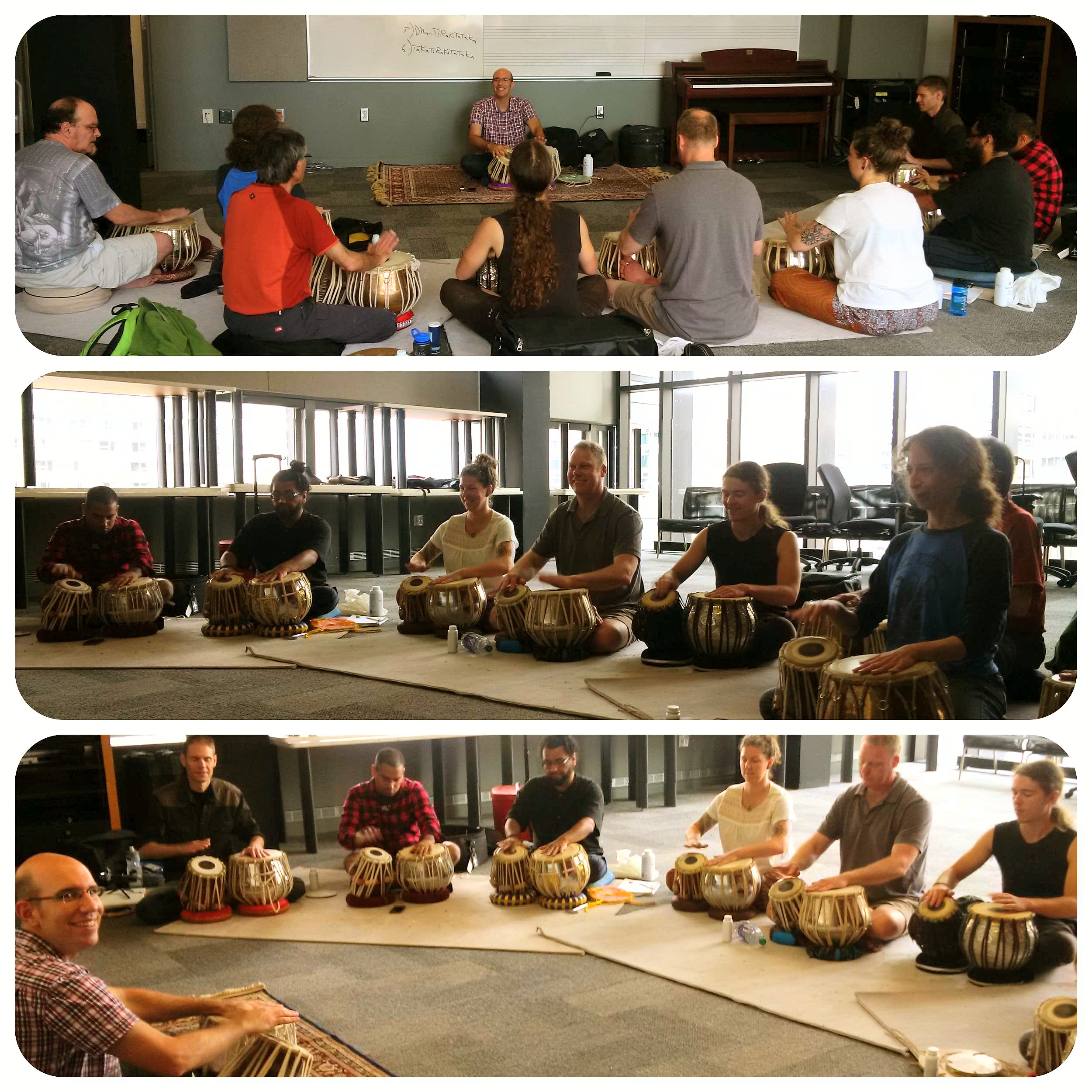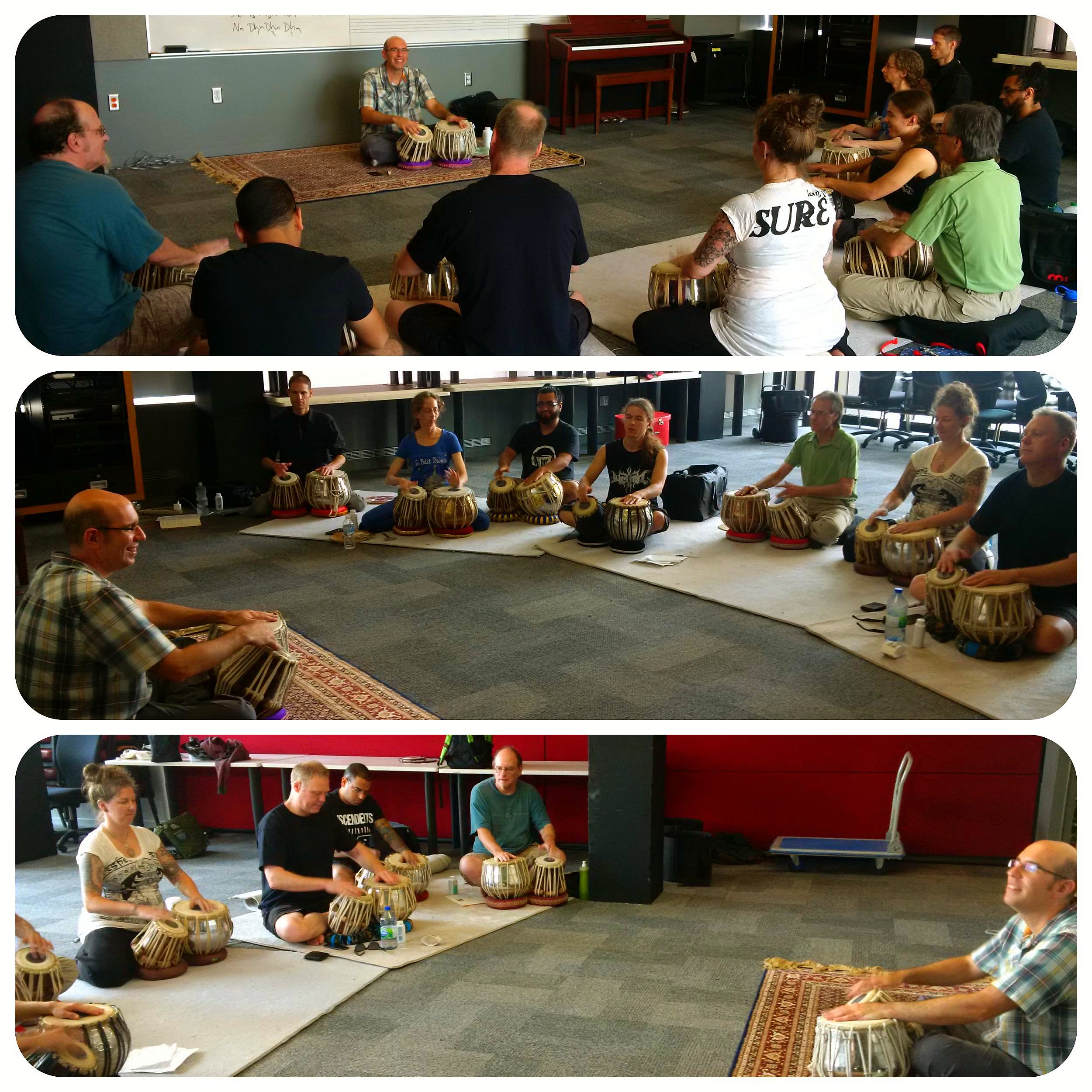 As always, we ended the workshop with a group practice session (which by now, everyone was quite used to!), and Guru Puja.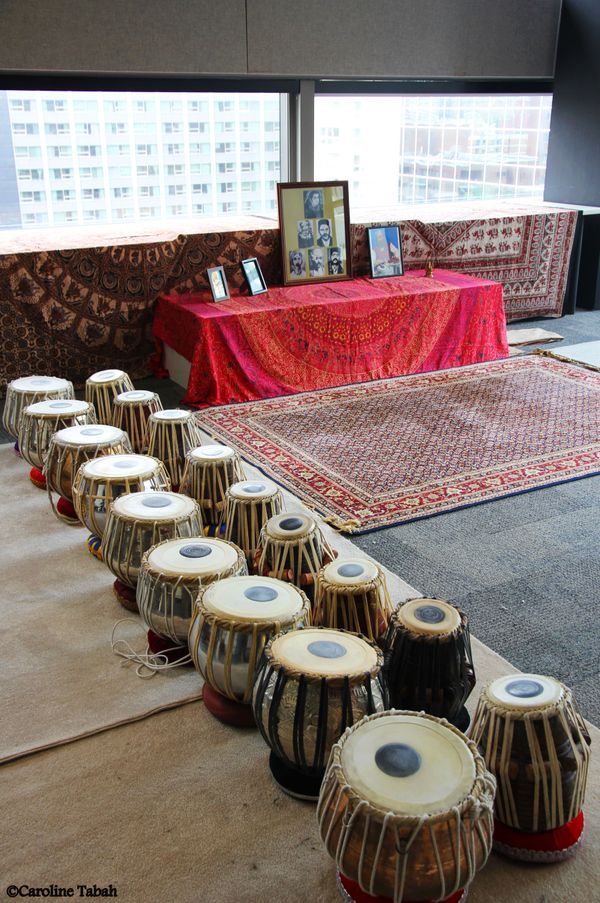 All set for the puja.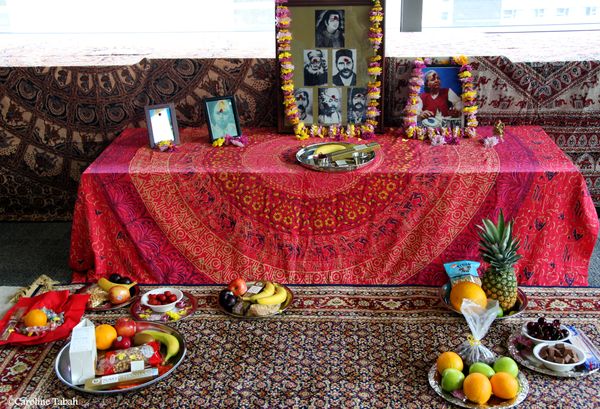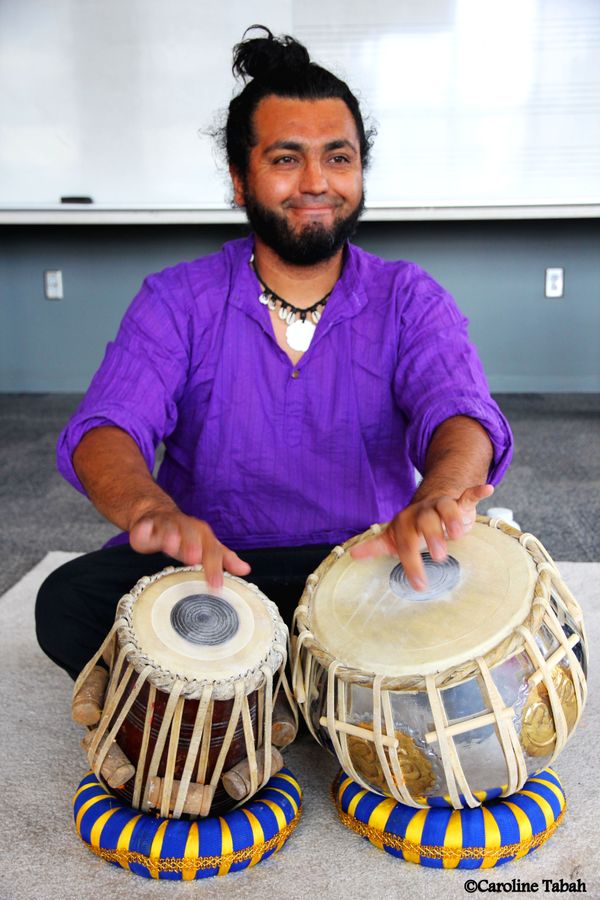 Scholarship recipient Gorka, having fun in group practice.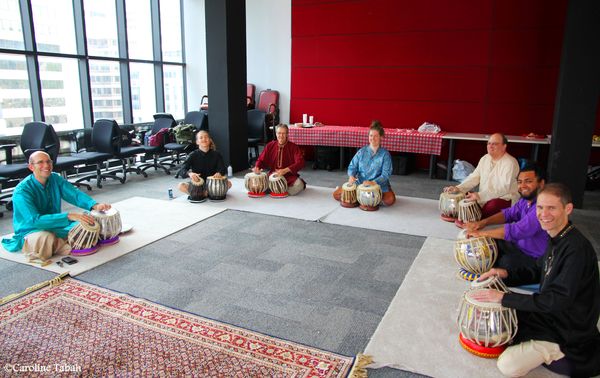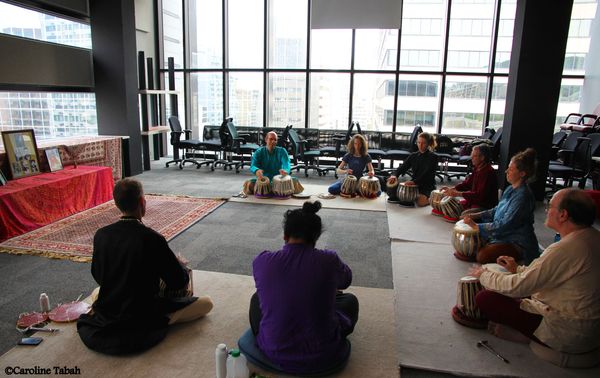 Group practice (unfortunately, a couple of people were missing, as they had to leave early).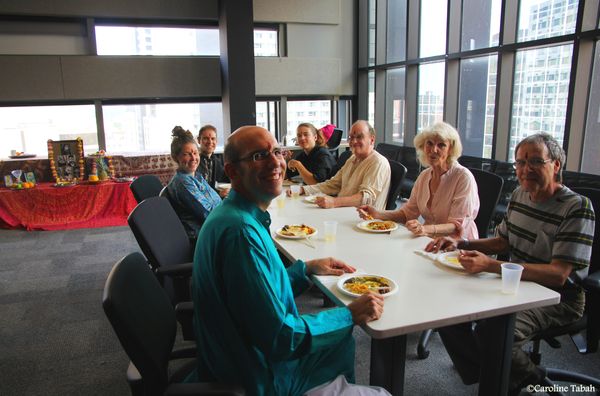 Having a nice Indian meal together, after the practice and puja.